Crown Campaign
Commercials
Art direction, edit & color grading for various spots for Burger King Germany.
(Some films might not be the final on-air version. I'm sorry…)
#LassMalBK
Music Video / Social Media / TVC
Two fans wrote BK a lovesong. We loved the song, so we helped them to get it on Spotify and gave them a music video. Various german media outlets covered that story and the feedback from the community was amazing. 
This was part of the User Content Strategy I developed for the brand and supported its authentic position within their target audience.
Breaking Aesthetics
Social Media
Everyone knows that your Burger will never look like on the menue. At Burger King you can customize every burger the way you want them. This is actually quiet unique yet not well known. We could have shown that with the same staged product pictures we use on the menue, but instead of fooling our customers I wanted to empower them. So we gave them a weekly platform to share their builds with fans of the brand.
This created an average reach between 200k an 1mio impressions, raised sales of additional ingredients, empowered the brand message »your way« and created a lot of interaction within the community. Oh and by the way: since it was organic user content it was for free…
The Perfect Shot
Product Shootings
Art direction and on-set consultant for product photography for Burger King Global.
Makin' It Yummy
In-Store Elements/ POS Design
Concept and design of various in-store elements and merchandise such as menue boards for Burger King Germany, UK, USA and Global.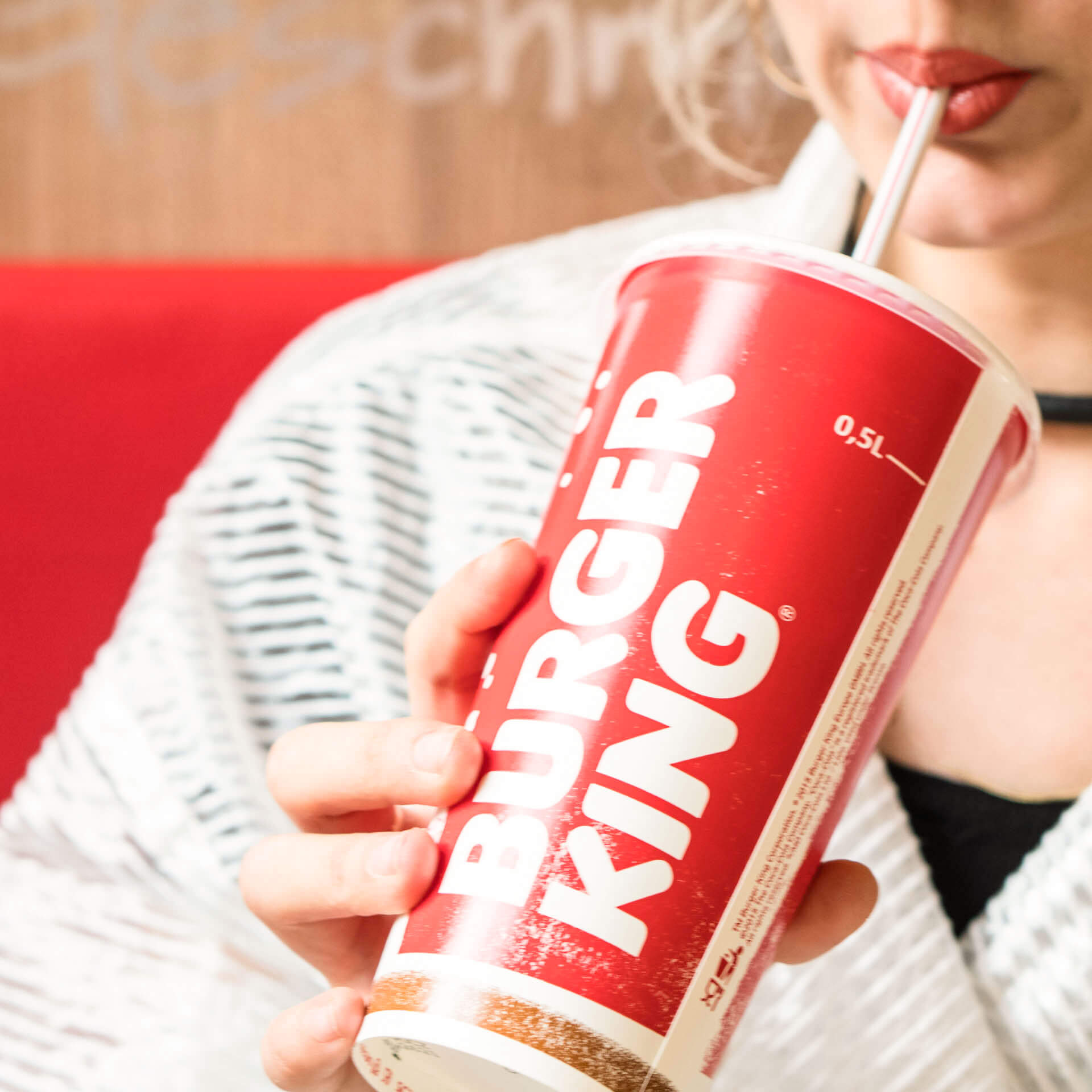 Socializing
Social Media Content
Art direction, copy-writing and photography for Burger Kings Social Media channels.